Ranked as the top place to visit in 2020, not only for our beautiful fall colors but also as one of the top cities following COVID-19 safety regulations — Colorado Springs, is one of the most stunning places to visit with your friends and family during the Fall.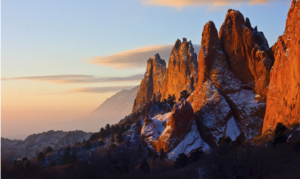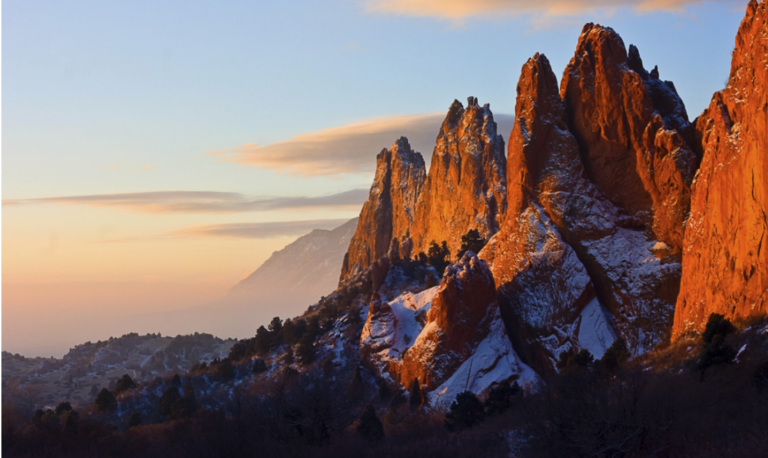 As the seasons change in Colorado Springs vibrant colored leaves have begun to appear all over the city and state. Every year, tourists and Colorado locals alike come to Colorado Springs to set out into the wilderness and experience the beauty of the changing aspen leaves.
Whether you're a local or a tourist, there are many ways that you can experience Colorado Springs and immerse yourself in the beauty of Fall.
4 Ways to See the Beautiful Colorado Springs fall colors:
Bike Down Pikes Peak Highway
Ride down America's famous mountain on two wheels and see the leaves and scenery change with each turn. 
A tour down Pikes Peak Mountain takes you through five different life zones, vegetation and wildlife that will leave you speechless as you see all the diverse parts of Colorado Springs at once. 
Get ready to take some amazing pictures of Colorado Springs wildlife and amazing fall colors.
Gold Camp Road Tour
Surrounded by multiple trails, Gold Camp Road is home to some of the best views Colorado Springs has to offer.
Feeling adventurous? Sign up for our Gold Camp Road Tour! A biking tour like no other, this ride mixes magnificent Fall views with local history. This self-guided tour allows you to experience the beautiful Fall colors as you bike through old historic tunnels.
Perfect for any experience level, book your tour and experience Colorado Springs like you've never seen it before.
Visit Garden of the Gods
Rated as TripAdvisors #1 park, Garden of the Gods, is one of the top visited sites in Colorado Springs.
Want to avoid the crowds? Try biking along the Garden of the Gods road. This tour truly immerses you with nature and keeps you away from the hustle and bustle of the foot and car traffic on the road. Perfect for any rider in your group, this tour offers electrical bikes to help you cruise the park with ease.
Whether you're walking, rock climbing or biking you'll be sure to see some beautiful Fall colors around every corner. 
National Parks
Colorado's landscape is truly one of the most unique things about our state and one of the best ways to capture it is by visiting a national park.
In fact, just a few hours north of Colorado Springs are two amazing and wildly diverse national parks. Rocky Mountain National Park has some spectacular trails and mountain views while the Great Sand Dunes National Park and Preserve is home to the tallest sand dunes in North America.
Only a few hours from each other, both have completely different views of Colorado there and on the drive that are truly a sight to see. 
Top Colorado Springs Tours for the Fall
Planning your trip to Colorado Springs this fall? Try one of our top Colorado Springs tours with your friends and family. From Garden of the Gods to Gold Camp Road we have something for everyone in your group.
Whichever way you choose to spend your time in Colorado Springs during the fall, you're sure to see some spectacular colors and sights!